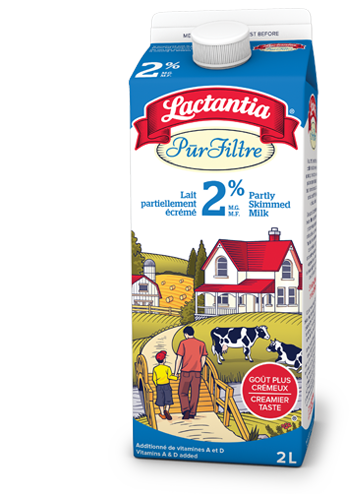 Lactantia® PūrFiltre 2% Milk
Lactantia® PūrFiltre Milk – Pure, creamy taste at its best.
With the Lactantia® PūrFiltre process, our milk passes through a remarkably fine filter, which removes virtually all bacteria and produces milk that tastes more pure, creamy and stays fresh longer without preservatives compared to regular pasteurized milk. You can be sure that you are getting all the nutrients that regular milk offers, with a more pure and wholesome taste.
If it's not Lactantia®, its not PūrFiltre.
Available Sizes:

200mL, 473mL, 1L, 2L & 4L